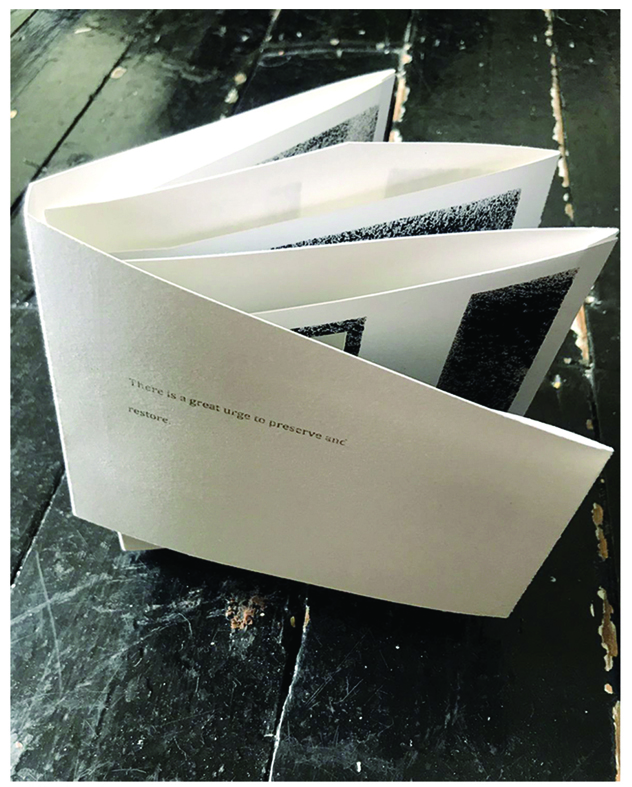 Things are different now
There is a great urge to preserve and restore
The books concept is derived from the same subject that I have been working with in my prints and drawings, and these are former social housing sites that are sites of contradiction and the displacement of people through urban development.
The book when tangible becomes a temporary rudimentary sculpture. It is important that the book can open up and expand and make new forms. It is this this temporal rudimentary sculptural state that is echoing the physically of these sites and states of flux.
Opening up the book invites the reader to look into an intimate space. This also gives rise to the idea of voyeurism? But I feel having the right to look lets the viewer think freely about the artwork and what it means. The space that the book creates when you open it up also echo's the temporary boards that you see around housing sites.